The inner dimensions of our lives are what makes life worthwhile.  Not simply that the world is beautiful, but that we feel its beauty and express our feeling, if only to ourselves.
But rarely is it only to ourselves. That inner feeling registers in our facial muscles, and may appear as a smile — which in turn awakens the inner dimensions in others. And so we become mirrors to one another of multi-dimensional realities. When we use our voice or our hands for expression – in conversation, song, art, or drama – we amplify and resound with the universe in which we live.  We "look forward" to bringing our expression into outer form, which means to make it available for others' responses even when we are not present. So humanity's contribution to earthly life emerges.  May it become as beautiful as the earth that we received as a gift.
Below are two of my book-length explorations of our inner dimensions. The most recent, She Rises While It Is Still Night: Dreaming in the Four Worlds of Kabbalah, comes out of decades of studying dreams in tandem with Jewish mysticism. The other book, nourished by many years of teaching about Jewish prayer, is Loving Prayer:  A Study Guide to Everyday Jewish Prayer.
Both are published by Gaon Books.   Read and explore! – and check out their list on Jewish spirituality, women's voices, and Sephardic culture .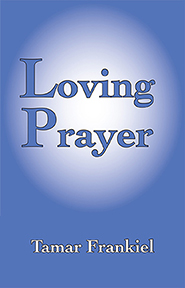 My recent blog on this site (you can read it here) was generated as a response to American political developments. Over the years, my writing has ranged over a variety of subjects in the fields of American religious history and Jewish spirituality (for more information, click here).
Thanks to nasa.gov for the free use of its images for the site header and icon.